Valerie's Consignment Store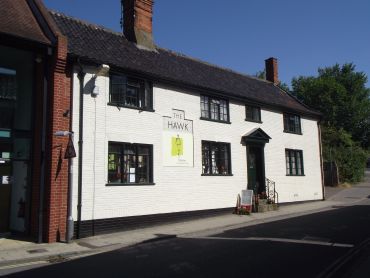 Valerie's Consignment Store sells lovely clothes which are almost-new, or even unworn, at a fraction of their original cost, on commission.
The aim is to stock desirable clothes that appeal to the stylish, regardless of age or size, with the emphasis on designer names, classic houses or the top end of the high street. You will find evening and party dresses, wedding hats and special-occasion outfits in one room, and more casual and everyday wear in the second room.
Housed in a historic building that was once an inn called The Hawk, Valerie's is next to the library and opposite The World Land Trust Gallery.

Photos kindly supplied by Community News.
Valerie's Consignment Store
The Hawk
Bridge Street
Halesworth
IP19 8AD
Opening Times
Monday: by arrangement
Tuesday: by arrangement
Wednesday: 10am until 4pm
Thursday: 10am until 4pm
Friday: 10am until 4pm
Saturday: 10am until 2pm
Sunday: Closed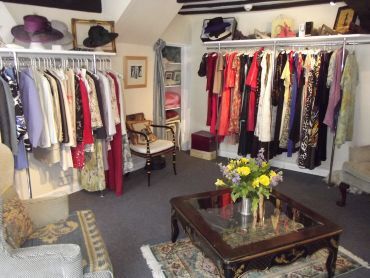 Return to the Thoroughfare Shopping Guide »
Business page last updated Thursday 27th April 2023 @ 5:07pm