Click Here for a more detailed summary of information about Halesworth, from School Contact Details to Parking Spaces and Tourist Information!
Halesworth has a relaxed pace of life as befits a Suffolk market town established for over a thousand years, but beneath this calm exterior there is plenty of local activity, with many vibrant clubs, groups and organisations, which all help to enhance the town's community feel. In recent years enthusiastic volunteers have ensured repeated success for Halesworth in the Anglia in Bloom awards, as well as beautifying the town with floral displays.
Of note is the Halesworth to Southwold Narrow Gauge Railway Society, a non-profit community organisation, which is dedicated to reviving and re-opening Halesworth's heritage railway to Blythburgh. An impressive amount of restoration is underway. This railway originally operated across the delightful valley of the river Blyth, but also offering a connection to London at Halesworth station.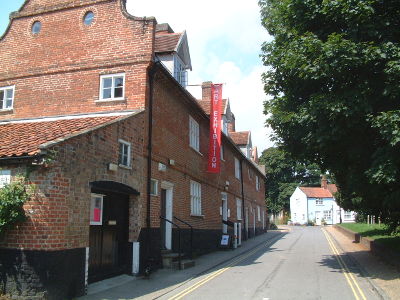 As well as at The Cut indoor events may be held at The Rifle Hall and the Methodist Church Hall (both in London Road) or in St. Mary's Church Hall, (tucked away at the end of Steeple End, near the church) and in St. Mary's church itself. In general large outdoor events are held in the Town Park, or in the Town's central area, where Thoroughfare and Market Place naturally lend themselves to processions and street fairs.
Halesworth is twinned with both Bouchain in France and Eitorf in Germany. An enthusiastic Twinning Association arranges reciprocal visits.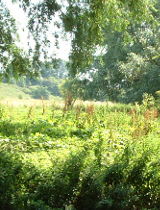 The surrounding countryside is easily accessible for walkers and cyclists, with the Heritage Coast within 10 miles. Inland, the gently undulating Suffolk countryside is dotted with other market towns and small villages, often with a notable church and perhaps a pub and a common. Off the main roads scattered farms and houses, some moated, shelter off oak-tree lined lanes, and all under wonderful wide Suffolk skies. The rivers in this area are home to heron, kingfisher and otter. Deer roam Dunwich Forest and the coastal area, and the RSPB Nature Reserve at Minsmere is home to all manner of wildlife. In addition to the Town Park, open space areas close to the town are The Folly and the Millennium Green.
The old buildings of the central area of Halesworth are full of character and easy on the eye, their presence enhancing the friendly feel of the town. The town shops are predominantly independent traders who offer an attractive range of goods and services.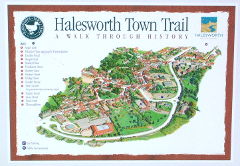 Market Day is every Wednesday with stalls in the Market Place. A Country Market (home produced goods) is held on Friday mornings in St. Mary's Church Hall. A local Produce Market is held monthly in the town.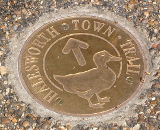 Around the town circular signs, featuring a duck, are sunk into the ground. These are waymarks for the route of the Town Trail, which, together with the information boards along the way, prove an informative walk and an excellent way of getting to know Halesworth.
Halesworth is a lovely town, set in a lovely area. A great place to live in or to visit.
Click Here for a more detailed summary of information about Halesworth, from School Contact Details to Parking Spaces and Tourist Information!