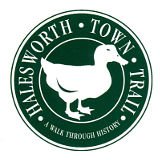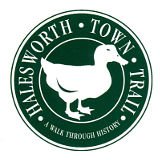 Halesworth Time Line:
A Walk Through History
1200 – 1600AD

in 1215 a papal edict forbids the use of churchyards for markets and fairs and 1222, for the price of two palfreys (small horses for ladies ), Richard de Argentein buys the market charter and the licence to hold an annual fair on the feast day of St Luke (18th October). At about the same time the de Argentein family founded the town of Newmarket.
1424 – 1706 the manor of Halesworth passes to the Allington family by marriage and is held by this family for a further 300 years.
16th Century Halesworth is famous for its apothecaries. These are the forerunners of modern health practitioners, giving advice and medication. They became very wealthy from their trade. Just opposite the entrance to the market place is a rounded doorway with two carved beams. One of the carvings is a pestle and mortar suggesting a connection with this trade.