A Rich Variety Of Entertainment, Activities and past-times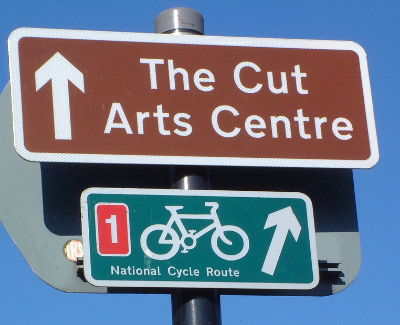 There are a wealth of things to do in and around Halesworth, here are just a few of the more popular:
There are some great events in Halesworth - see our events feature for more details.
The Southwold to Walberswick ferry owners also offer one hour river trips along the beautiful Blyth estuary on their motorboat, "Daybreeze".
Thorington Theatre is a summer outside theatre in wonderful secluded countryside in Thorington just outside Blythburgh. Online booking.
The Halesworth Museum, based in the Railway Station House, has a wide range of fascinating articles and artefacts showing Halesworth through the ages.
Halesworth Millennium Green, the largest in England, is an area for leisure and enjoyment where people can enjoy nature and wildlife at first hand.
Halesworth Cycle Routes. Surrounded by quiet country lanes and beautiful countryside, Halesworth is the ideal location for exploring this part of Suffolk by bike. Cyclists of all ages are welcome to join and enjoy guided rides.
Halesworth Gallery is beautifully converted from 16th century almshouses near Halesworth church. Seasonal opening.
Valley Farm near Halesworth, offers a heated indoor swimming pool available for private hire by arrangement.
Halesworth Golf Club offers a wide range of top class facilities and welcomes golfers of all abilities.
Southwold Golf Club has a 9-hole golf course. Also open to non-members and visitors to enjoy their facilities.
The Blythweb Calendar is regularly updated and has details of all kinds of events in the area.
See also the 'Places to Go' area of our links section.
For a more detailed listing of local activities check out the Blyth Valley "Things to Do" Listings.