Halesworth and District Museum
The Museum at the station - charity no. 1002545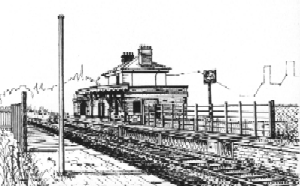 When you visit Halesworth, make sure that you visit the Halesworth and District Museum which is housed at Halesworth railway station. Scroll down this page for opening times and contact details. If your visit is important to you it is advisable to make contact in advance to ensure the Museum is open and so avoid disappointment. If you are planning a special visit, or if there are special circumstances, it may be possible to open the museum out of the published opening times.
The museum is run by volunteers and so offers to get involved are welcome. If you would like to join the volunteers and enjoy knowing more about Halesworth and area this will surely prove interesting and rewarding time well spent.
Special displays are carefully put together and feature all aspects of local life and local people. These displays are regularly changed so that you can come and visit often and see something different every time. Just a couple of display examples are below: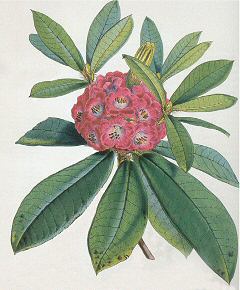 Plant Hunters of Halesworth This display celebrated two renowned plant hunters and their association with Halesworth. Sir William Hooker the first Director of Kew Gardens who lived in Halesworth and his son, Sir Joseph Hooker, who was born in Halesworth and became the second Director of Kew Gardens. William came to Halesworth to take up the post of superintendent of the brewery and he stayed for eleven years. He was much more interested in botany than brewing and when he moved to London in 1841 he became the first Director of Kew Gardens. His son, Joseph, shared his father's interest and enthusiasm for botany. He travelled extensively collecting plant specimens including the rhododendron.
Read more about the Hooker family in this extract from "People of a Suffolk Town" by Michael and Sheila Gooch.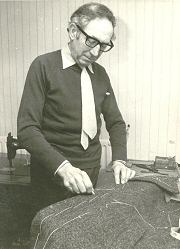 Working From Home
A display depicting the workshop of Fred Knights who lived at 25 London Road, Halesworth, was recreated within the museum. His fitting room was in the front room, cutting out and machining took place in the back room. The museum recreated his workshop with his sewing machine, bales of material, cottons, needles, thimbles, buttons and zips, all of which have been donated to the museum.
Additional Historical Articles:
Halesworth Artefacts ~ Some interesting historical finds collected by a local detectorist.
Halesworth Timeline ~ The story of Halesworth.
Beer and Pubs in Halesworth ~ A fascinating article about the Pubs of Halesworth, by Janet Huckle.
Halesworth War Memorial ~ All about the war memorial with details of all names inscribed, by Janet Huckle.
The Economic & Social History of Halesworth ~ A detailed and fascinating account, written by Mike Fordham and reproduced here by kind permission, of the history of Halesworth from Saxon times to the beginning of the 20th Century. This file is a 6.6Mb PDF.
Museum Opening Times:
Tuesday - Saturday 10:00am–12:30pm
Wednesday 2pm–4pm
Museum is closed mid-December to mid-January.
The Museum is run by volunteers and has a Friends' Group. For information on upcoming museum events please see the Blythweb Calendar.
Museum Contacts: Telephone 07552 508893 when the Museum is open